Aromatherapy Products
ARTQ ORGANICS
- Deep Mind Touch -
Fragrances that speak to our senses, that move our souls
Find their way into other realms of function
to further sharpen other sensations and emotions
These various fragrances that are sensed deep down within our being
are regarded as extremely important to balance the body and mind.
We take extra care to preserve and maintain the quality and freshness of
these fragrances, so as to offer you preventive care in its most holistic form
To "change" fragrances as if to select the day's attire
To select a scent that synchronizes with the conditions of the body and mind
To align with the time, place and occasion in each day of life
wherein we can find the time to go within and take care of ourselves
To become more aware of our senses, and in doing so,
return to the "place of truth" within our body and mind
We offer the gentle concepts that nature that has given to us
to utilize in delicate blending to balance your body and mind
As we have done since the year 2000
and as we promise to do so from now on
Essential Oils

The essential oils that we provide to you are all of a purely organic nature, and their colours, scents and chemical constituents are all subject to the conditions of their natural environments. If the colour changes, then the fragrance and constituents will have changed as well. If the constituents change, then naturally the colours and fragrances will also change. Therefore, please expect that, depending on when you receive our essential oils, the colour, scent and chemical constituents may differ slightly. This is so because we offer you certified organic essential oils from pure ingredients which we freshly harvest each year. We recommend blending a few essential oils to create a blend that will appeal to your senses.
Vegetable Oils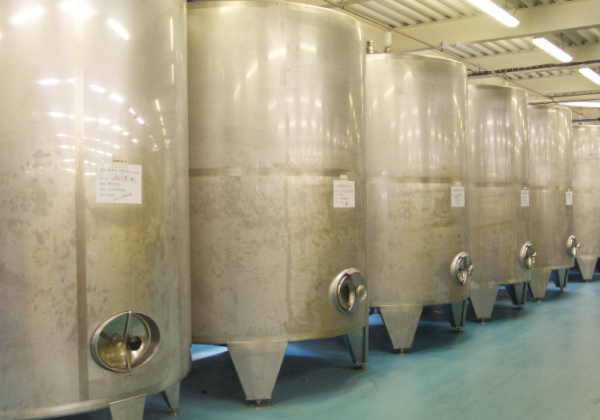 The vegetable oils that we bring to you are intended for use in skincare and in massage care. They are one of the most versatile products we offer and can be blended with other vegetable oils for use, and also utilised as carrier oils to create massage oil blends. Being freshly cold pressed, they are subject to the conditions of their natural environments, as with the essential oils, and so depending on when you receive the oils, the colour, scent and functional components may differ slightly.
Blended Oils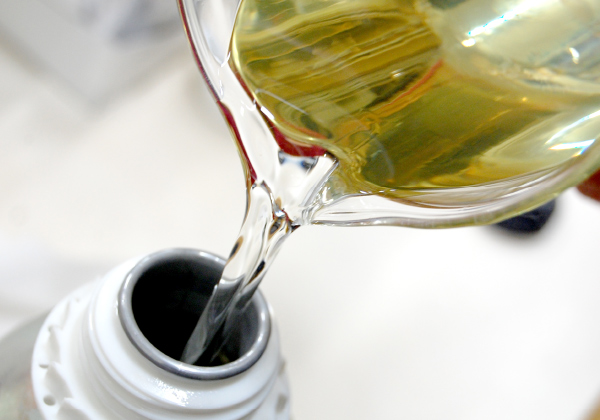 In order to provide you with aromatherapy care to assist you in your daily life, we offer original blended oils to suit the seasons and occasions. Like cooking, the best match and balance of ingredients will serve to create a harmony to delight your senses.
We recommend choosing the fragrance blend that appeals to your senses at that given moment, or one for any specific occasion.
Accessories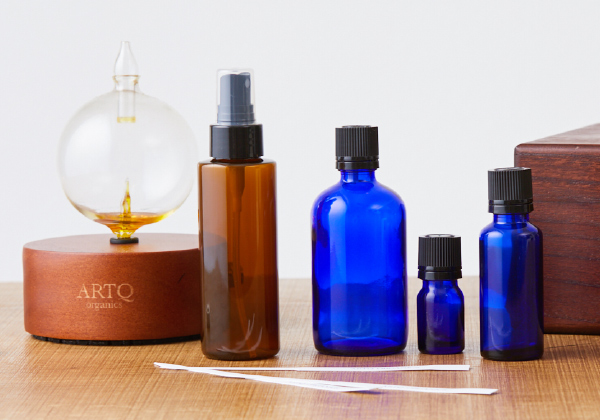 We have a selection of accessories to incorporate into your lifestyle to help you enjoy aromatherapy and its benefits. These are products that assist in product storage, creation of original essential oil blends, and items required for the professional use of essential oils.
Books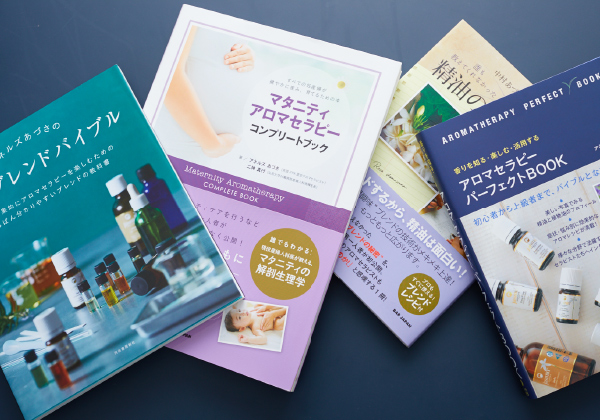 ・ Understanding, Enjoying & Utilising Scents; The Aromatherapy PERFECT BOOK (Natsume Co.)
・ The Complete Book for Aromatherapy Concepts in Pregnancy & Childbirth (BAB Japan 2014)
・ Azusa Annells' ESSENTIAL OIL BLEND BIBLE (KAWADE Books) 2016
・ Essential Oil Blending by Azusa Nakamura Annells (BAB Japan ) 2013
* Please note that the books above are available only in Japanese.
ARTQ INSTITUTE
At the ARTQ Institute (School of Aromatherapy), we offer a range of courses starting from introductory courses, basic aromatherapy courses and advanced blending courses up to courses for professional clinical aromatherapists such as our Australian nationally accredited Diploma of Clinical Aromatherapy Course and the Professional Aromatherapy for Pregnancy & Childbirth Course. Please view our website for more information on the many courses available.